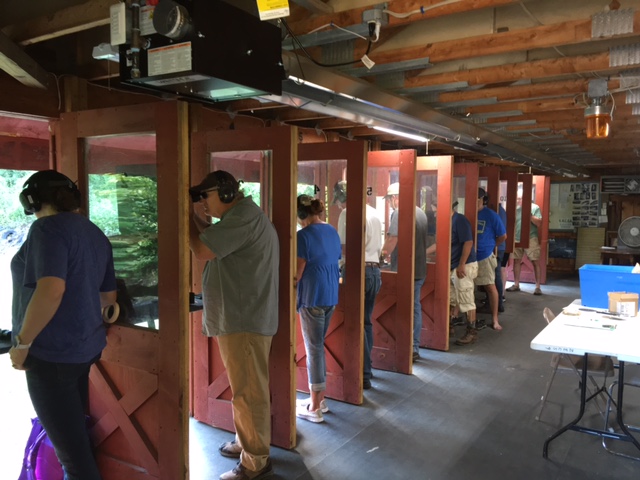 OVERVIEW
The NWCSA Pistol Range features a specialty range safety system, ventilation system, individual banks of ceiling mounted lighting and heating systems (on timers).
There are 14 ports with inward facing doors and shooting shelves, each facing the 50 yard (approximate) concrete block backdrop, lined with heavy gage rubber to absorb impact.
The building also features a rear work bench and tables/chairs for observers.