Advisories & Alerts
Overview
NWCSA works hard to share important information that may affect the routine use of our Facilities & Ranges. This page details the online Notification Tools we use to distribute information, and how/where to access them.
Notification Tools
Advisories
'Passive' notifications – messages posted to the Calendar. We recommend opening the Monthly Calendar View to view any 'Advisory' on the specific date(s) you plan to visit.
RainedOut©
'Active' notifications – Alert messages sent to registered users. A third party tool with no ads or special app requirements.
To register:
Visit their website
Find Organization (Northwestern Connecticut Sportsmen's Association)
Sign-Up
Enter Validation Code
Manage Alert Subscriptions.
Range Advisories
Important:
The Advisories listed below are considered a 'quick reference'.
Advisory links, open the current 'series' of dates. As new dates are added, the series information will update
Dates affecting ALL RANGES do not display in the date series listed for individual Ranges
We recommend opening the Monthly Calendar View to locate 'Advisory' notices on specific dates.
All Ranges

Archery

Action Pistol

Pistol + Drop Plate

Rifle

Trap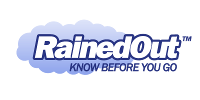 RainedOut Notifications are posted to this page manually. Alerts may not display immediately after they're sent.