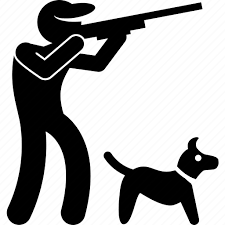 OVERVIEW
Our total club owns over 300 acres and has access to another 100 acres for a total of 400 acres of land available for hunting. There has been much interest in increasing the opportunities for hunting by our members. It is imperative that safety comes first at all times. This info sheet will explain the different types of hunting allowed on club property and in what certain areas that type of hunting is allowed.
There will be a onetime only new property / hunting orientation for anyone who wants to hunt. For new members this will happen when they go through their initial safety check & orientation. This is to familiarize all hunters with the safe & no hunting zones on the newly acquired & existing land. Any member that wants to go through the safety check must make arrangements with one of the club safety officers: Jason Marshall (203) 983-0696 or Lou Braun- 672- 6155
All state hunting regulations & seasons apply!!!
All deer & turkey hunting must be done from stationary positions– tree stands & ground blinds are okay.
No stalking!!!
HUNTING TYPES
| Types of Hunting | Game | Location on Property |
| --- | --- | --- |
| Archery | Deer & Turkey | Any "Safe Zone" (marked on map in club house) and anywhere on the new property |
| Shotgun & Revolver | Deer & Turkey | "Firearm only Safe Zone" (marked on map) no hunting in safety buffer zone at south end of new property line near Steve King's property. ***First Three Hunters to Sign In*** |
| Muzzleloader | Deer | "Firearm only Safe Zone" (marked on map) no hunting in safety buffer zone at south end of new property line near Ed Majewski's property. ***First Three Hunters to Sign In*** |
| Small Game | Rabbits & Squirrels | "Firearm only Safe Zone" (marked on map.) No hunting in safety buffer zone at south end of new property line near Ed Majewski's property. ***No More Than Three shooters to a Group*** |
| Shotgun | Pheasant & Upland Birds | Anywhere on club property during regular pheasant hunting times set forth by the club as long as safe hunting rules are followed (no shooting towards buildings, people, dogs, & vehicles.) There will be 2 stocking of birds so that all hunters might have a chance to bag birds & to hunt more. |