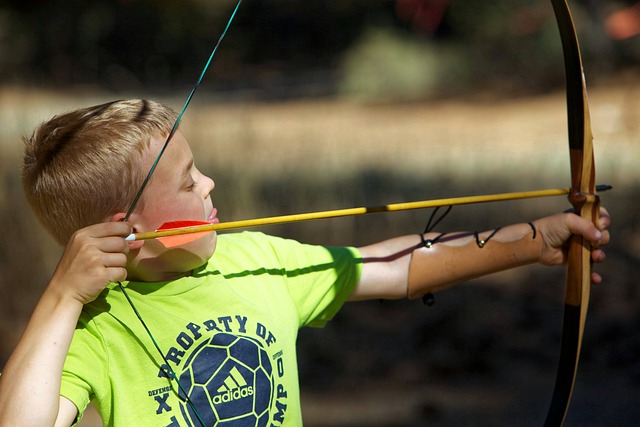 Archery is a great lifelong sport. It can be enjoyed by young and old, introduces you to new people, and exercises mind and body.
In fact, the National Safety Council rates archery more accident free than every popular ball sport, including tennis and golf. Imagine introducing your kids to Archery to minimize turned ankles, twisted knees or torn ligaments. Since its inception in 2002, the National Archery in the Schools Program (NASP), more than 500,000 students have participated with no accidents!
Archery might not seem versatile to newcomers, but you'll soon learn the many ways to participate.
Practice Range
Main entrance – adjacent Clubhouse
Box targets – 20, 30, 40, and 50 yard distances
Elevated tower for simulated tree stand shots
3D Practice Range at Flagg Hill Field
Entrance (image #1*) and parking (image #2*) off Flagg Hill Rd
Leagues and most clinics are held here
3D Course at Flagg Hill Field
Enter (image #3*) from Flagg Hill Field
1 mile walk-through with varying elevation and target challenges
Rest station – water and seating area between targets #14 and #15
*Click images to view larger size
Do Your Part
Future generations are depending on us.
Leave Archery areas better than you found them
Properly dispose of waste – pack it in/pack it out/limit single use products
Respect others
Notify the Archery Committee of any property or equipment concerns
Have fun, act responsibly, and do your part for our future Archers!