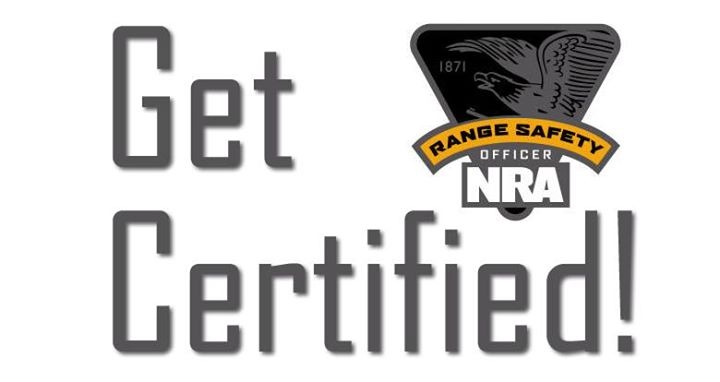 NRA Range Safety Officer Course
November 11 @ 8:00 am

-

5:00 pm

|

$50
Description
The NRA Range Safety Officer Course teaches the basic duties a Range Safety Officer performs.
It provides a thorough introduction to:
The role of the Range Safety Officer (RSO)
Range Standard Operating Procedures (SOP)
Range safety briefings, inspections and rules
Emergency procedures
How to clear firearms stoppages and correct malfunctions
The course also introduces various types of firearms actions, including the unloading and clearing process.
Upon successful completion and passing the written (open book) test and payment of NRA fees,
you will be certified as a NRA Range Safety Officer.
Note: the skills acquired in this course require regular practice which should initially take place under the supervision of a qualified individual – such as an NRA Chief Range Safety Officer (CRSO). NWCSA Events  are a great opportunity to practice your skills!
Expect 2 scheduled breaks and 1hr for lunch.
Registration

Organizer: Kevin Donaher
Participant Limit: 25
Fees: $50 (pre-register and pay Nov 4, 2023)
Sign-in: 7:45AM (collect course materials)
Materials Provided
Refreshments and morning snacks
Course materials
Participant Responsibility
NWCSA ID Badge
NRA Member ID# (for certification)
Writing materials (pens/pencils/highlighters, notebook)
Lunch, other snacks, and hydration
About NRA RSO
The NRA Range Safety Officer (RSO) program was developed in response to the demand for a nationally recognized range safety officer certification. To become a NRA Range Safety Officer, you must pass the RSO course and demonstrate that you possess the knowledge, skills, and attitude essential to organizing, conducting, and supervising safe shooting activities and range operations.
This course does not encompass the functions and responsibilities of a Range Officer, who conducts NRA competitive shooting events as defined by Rule 11.5 of the NRA Rule Books.