Restricted Use: You must either be a Certified Action Pistol Sport Safety Officer or be under the supervision of said Safety Officer, to use the Action Pistol Range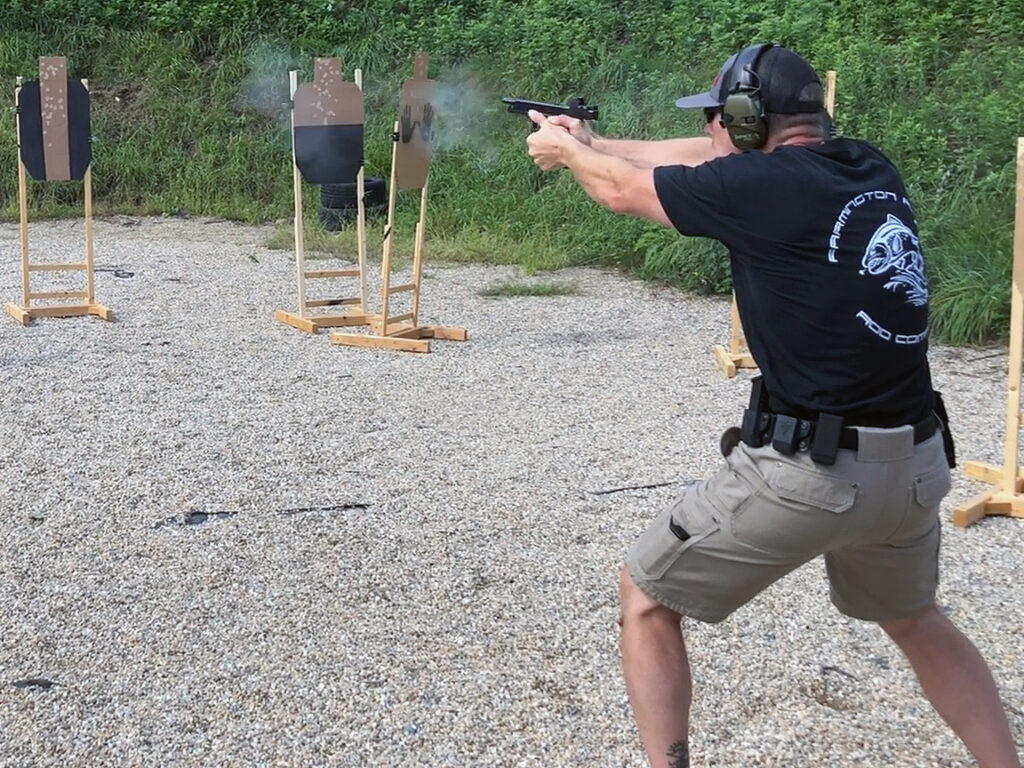 OVERVIEW
What is Action Pistol?
Action Pistol Action Pistol is a fun, challenging and exciting discipline first established by former police officer John Bianchi (Bianchi International holster maker) with help from Ray Chapman (1975 IPSC World Champion), as a Law Enforcement Training Match.
The first Action Pistol competitions were held in 1979 and today several organization offer Match competitions to test participant marksmanship.
The NWCSA Action Pistol Range serves multiple roles:
To introduce new shooters to Action Pistol Sports
To conduct general skills improvement
To practice for Action Pistol Events
To host Action Pistol Matches – USPSA, IDPA, ICORE and NRA Action Pistol
ACTION PISTOL RANGE RULES
A BREAKDOWN of ACTION PISTOL SPORTS
| Sport | Name | Description | Details |
| --- | --- | --- | --- |
| IDPA | International Defensive Pistol Association | Competitors use practical, everyday carry firearms with full power loads to solve self defense scenarios. Scoring rewards speed and accuracy. | More Info |
| USPSA | United States Practical Shooting Association | Allows a wide range of firearms for competition. Target engagement is more free form with shooters allowed to move anywhere within a shooting box. | More Info |
| ICORE | International Confederation of Revolver Enthusiasts | Think USPSA but revolvers only. | More Info |
| | NRA Action Pistol | 17 courses of fire with no shooter movement where accuracy is emphasized. | More Info |
Shooting a Stage in Thomaston
ACTION PISTOL RANGE FAQ's
ACTION PISTOL RANGE EVENTS